Why Australia
Australia is a popular study destination for international and indian students, and it is well-known for its indigenous cultures and wildlife creatures. Dive in to know the top 10 reasons to study in Australia in 2023 and how it can help you grow.
Reputed Universities
The Australian National University, the University of Sydney, and the University of Melbourne have all without a doubt been very popular locations to study, but many more institutions are becoming well-known for their research and skilled graduates. Australia is a nation with numerous prestigious universities that receive high rankings elsewhere. Despite having fewer university possibilities than in other nations, it is without a doubt an excellent destination to pursue a graduate degree
Selection Of Major
Australia is the only country in the world to encompass the entire continent. For science majors and environmental biologists looking for more biodiversity in their study, the renowned medical universities University of Western Sydney, University of Tasmania, and University of Queensland are ideal choices. In any event, studying in Australia would be extremely advantageous for a student pursuing practically any other subject, including culinary arts, communications, business, and veterinary science.
Providing Excellent service to international students
While their course is in session, international students are permitted up to 40 work hours every two weeks, as well as unrestricted hours during any course breaks. Before starting any paid employment, make sure your visa enables you to do so. It can be difficult to travel, take lessons, hunt for a temporary employment, and try to see the sights. Some Australian universities and organizations also provide internships and work placements to aid students in gaining experience and money.
Converse in the same language
No matter if you're learning a second language or not, you can understand Australians because they speak English. You won't need to use strange hand gestures or worry that your words won't be understood by Australians since they will comprehend what you are saying.
Activities that are fun for students
Students can live, work, and attend school in Australia's largest cities with ease. There are cafes, gyms, and bars all over the area, so you'll always have a local hangout to go to. Joining community groups and organizations at Australian universities is a terrific opportunity to network with people and go to events every week.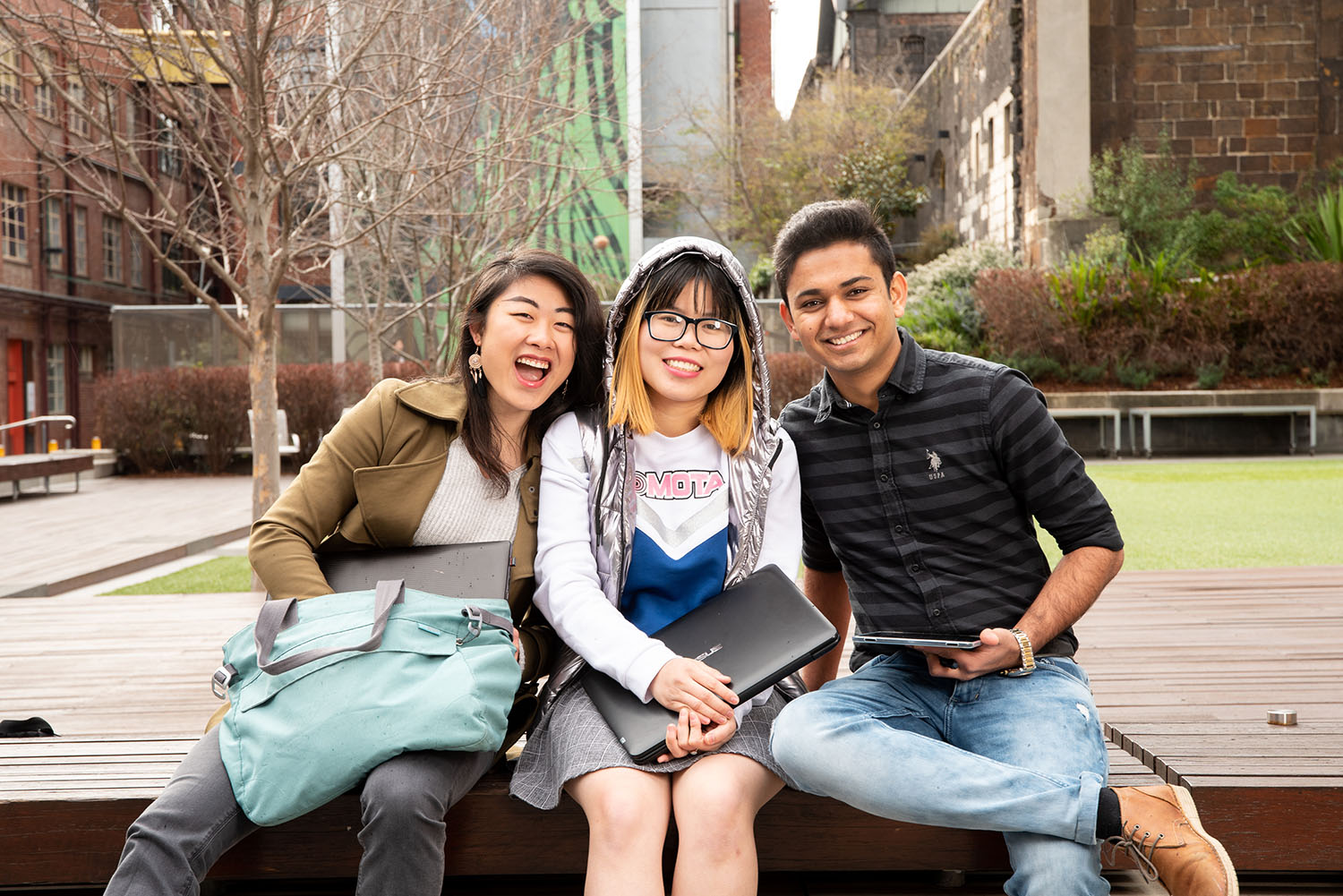 Ideal Place
For overseas students, Australia provides a range of privileges and tourism attractions. Due to Australia's geographic location, visiting surrounding islands and countries is quite convenient, including New Zealand, a popular vacation destination for both tourists and students. South East Asia, Tasmania, and Christmas Island are also close by.
Stunning Beaches
Australia is home to some of the world's most stunning beaches, including Bondi Beach in Sydney and the Gold Coast in Queensland. Australia has some of the best beaches in the world for surfing. There is ideal white sand for tanning if that's what you like to do. Try the Far North Queensland and the Great Barrier Reef if you want to snorkel and experience marine life.
Exotic Animals
Australia has one of the world's most diverse biological landscapes. Some of the cutest animals on the planet include the Koala, Quokka, and kangaroo. You will easily get to know about Australia's wildlife while studying there.
Culture Diversity
When you study abroad, you will get an exposure to a completely different culture than the one you are used to. Australia is the second-most multicultural country in the world, and the fact that a quarter of its people are immigrants is reflected in the nation's cuisine, way of life, and cultural customs and experiences. International students can learn about various cultures, venture outside of their comfort zones, and broaden their horizons thanks to Australia's diversity.
Special Food
You should definitely try some of the typical Australian cuisines while you're here and are planning on traveling around Australia and hanging out with some locals. The Australian barbecue is Australia's most popular culinary pastime. Australians use the barbecue, also known as the 'barbie,' to interact with friends and family.